Susan G. Komen
Sneakerskins Celebrates the Hope,
Cover-Up For The Cure!
Show Your Support... GROW Your Support... with Sneakerskins™
Quickly taking off as one of the hottest ways to show loyalty, awareness and fan-support, our friends at Sneakerskins are leveraging their momentum for our fight against breast cancer! Now you can get in on the fashion and the trend and at the same time, show your awareness for the cause and help Komen save lives.
There are two great ways to get your custom Komen Sneakerskins for you and all your friends.
Available from us here online for $18.88 per pair, we generously donate $3.36 of every sale to the Susan G. Komen Foundation.
Why the Sneakerskins Sensation?

Sneakerskins are a hot new way to jazz up your shoes in support of your favorite team, movement or cause. Now being used to celebrate the power of the Komen community, Sneakerskins are perfect for anywhere you want to wear your awareness!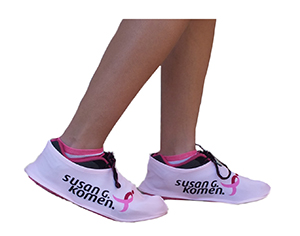 • Durable stretch fab fits a variety of sneaker sizes.
• Available in (S, M & L), Men's (S, M, L), Youth Girl's & Youth Boys.
• Non-skid bottom toe fabric; rest of your shoe's sole remains exposed to maximize tread & safety.
• Center elastic assures a secure fit.
• Cold-water machine washable.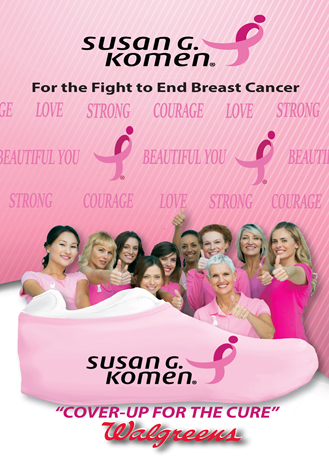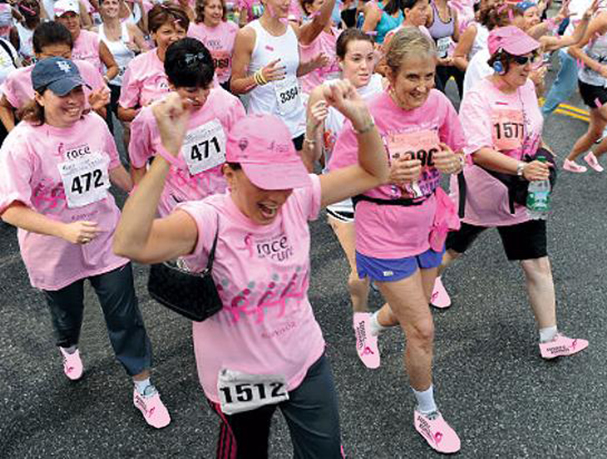 ---
Showing 1 to 2 of 2 (1 Pages)